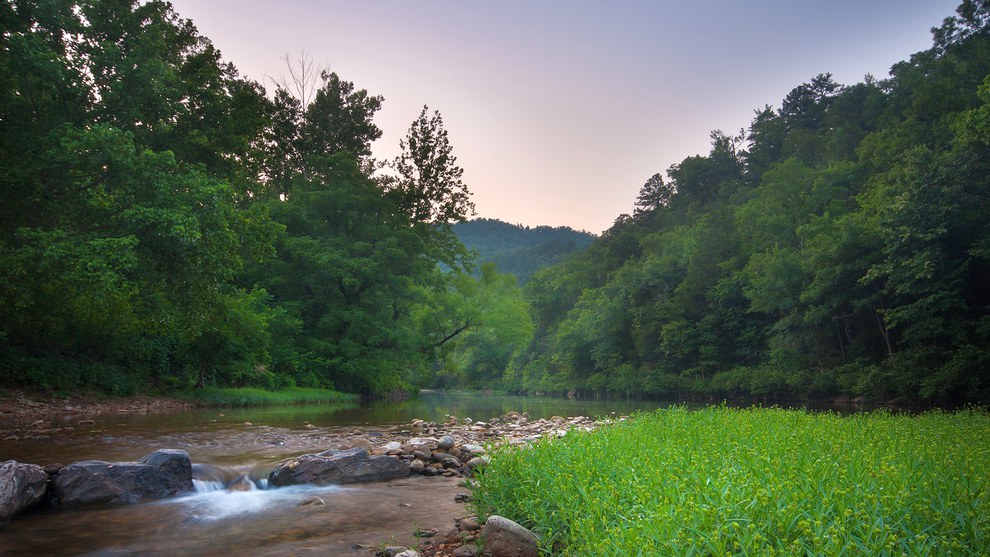 Posted on Monday, February 25, 2013 by Zack Andrews
Many a canoe has been launched from this very spot. It has been the starting point for many 8 mile adventures down the buffalo river. The destination? Kyle's Landing.
It's a beautiful stretch of river containing one of the tallest sheer bluffs on the Buffalo, Big Bluff. At 550ft Big Bluff towers over the Buffalo River and the lucky canoeist can sometimes see crazy people (like me) hiking out on The Goat Trail there. (It's one of the most fascinating and beautiful views you'll see in Arkansas and it is well worth the 6 mile hike to get there!)
This particular summer was incredibly hot, and Brian Cormack and I decided it would be great to go camping. Unfortunately, we barely saw a single cloud in the sky during the day so it was super hot the entire time. Which meant laying around a lot in the hammock and drinking tons of water. Luckily, the mornings and evenings were beautiful so I captured a few great photographs on this trip.
This one in particular is probably my favorite from the trip.
Have a cool story about floating the Buffalo National River or camping at Steele Creek? Let's hear about it in the comments!