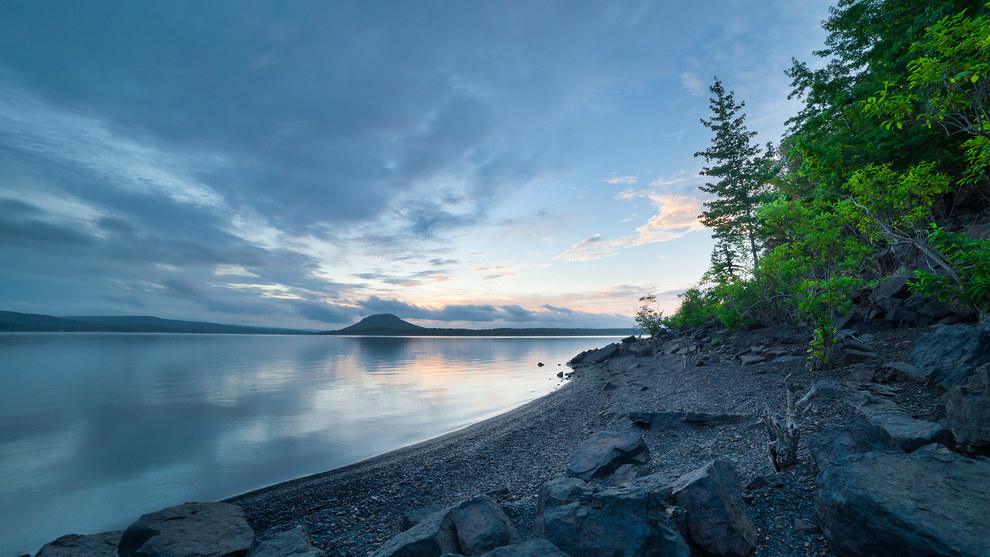 Posted on Monday, July 1, 2013 by Zack Andrews
I was having issues with my Jeep… so, instead of going crazy, my sister and brother-in-law came and picked me up from Little Rock to spend the weekend with my family at Greers Ferry Lake in Heber Springs. My mother is currently taking care of a family's parents and they were nice enough to invite us into their lake house for the weekend and let us enjoy ourselves.
I must say, enjoying yourself on a lake towing young children around on a tube behind a wave runner is a lot more fun than going crazy. Especially when you hit a huge wake and launch them 10ft in the air!
Capturing a sunrise/sunset from just above the water on a lake is always a great idea. The water acts as a giant reflector and captures all the color from the sky and enhances the entire shot. I've always loved capturing the sun over water, some of my best shots have been from doing so, and this trip's sunrise was no exception.
Greers Ferry is a beautiful lake especially the area around Sugarloaf Mountain. I was excited for this opportunity, because not only did it mean I'd be able to take photos around the lake, I would finally get the chance to hike to the top of Sugarloaf, a long time goal of mine. Unfortunately, I didn't have enough evenings on the lake as I came up a day late. However, I'm crossing my fingers that we will be welcome back to the house, because it is a great location for photography. I especially want to finally complete that goal of hiking to the top of Sugarloaf and this should open the door for that.
I'd like to extend a Thank You to the Bradley family for letting us enjoy their beautiful lake abode.