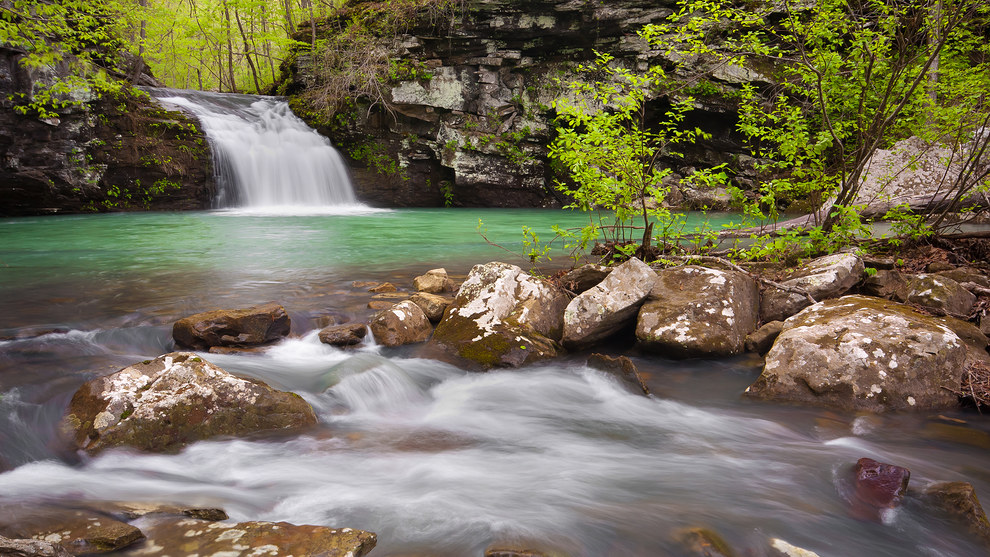 Posted on Monday, March 10, 2014 by Zack Andrews
This is quite possibly my favorite photo of a waterfall I've ever taken. Everything just kind of played together so well in this scene. The composition is spot on, it was dead in the middle of spring during perfect flow, and it was a fantastic trip spent with some great photographers during one of our annual photographer gatherings.
All summed up, it was a fantastic day of shooting, discovering new areas, and spending time with some fantastic people from all around Arkansas.
The area is known as Bear Creek. This particular spot is not only popular with photographers but paddlers as well, they have been running it for years. We had dubbed this falls "Little Punchbowl" on our trip in, and when I returned back home and did some research I found that the series of waterfalls in this little area were known as Baby Bear, Mama Bear, and Papa Bear falls. All named by paddlers who were brave enough to traverse they're waters.
I wouldn't run it in a kayak, but I know many have done so. It is absolutely gorgeous in the spring and is a great location to spend some time in, whether on land or in the water.