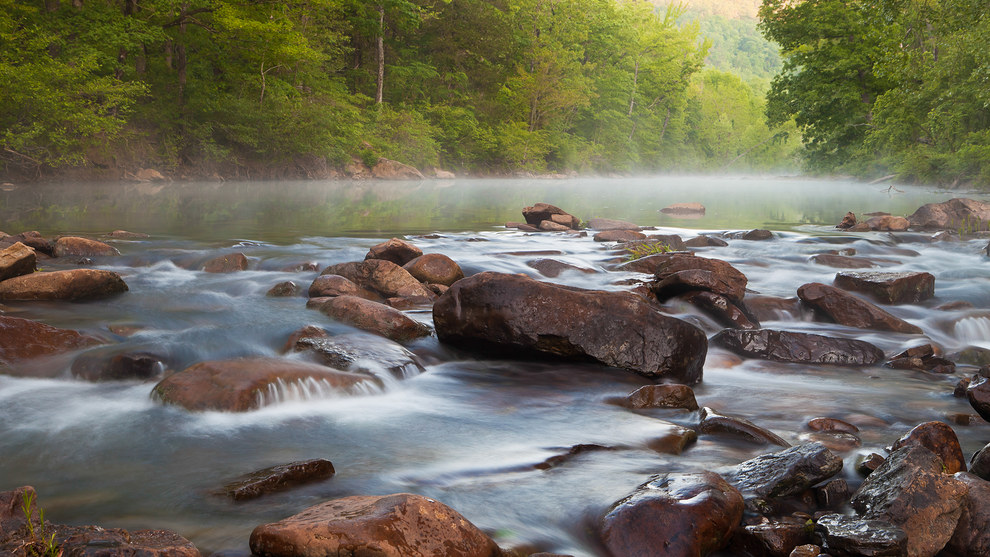 Posted on Monday, July 14, 2014 by Zack Andrews
I just recently purchased a kayak, and just this weekend was able to take it out on a river that runs a little quicker than the Buffalo River: the Illinois Bayou. I'm not sure why they call this river a bayou, because it is anything but. With fast moving water, high bluffs, swimming holes, and small waterfalls all along it, it is the perfect place to float on a hot summer day.
This scene is from the Middle Fork Bayou which empties into the Illinois Bayou just north of Hector along highway 27. It was captured in 2012 at the annual Arkansas Nature Photographer's Gathering. A great time of year to get with other people who share the same passion and photograph beautiful spring scenery.
The reason I brought the kayak up, is because I imagine I'll be seeing a lot more scenes like this in upcoming springs and summers. I'm so excited to have jumped into this whole kayak world and I'm ready to take my camera along with me and hopefully I'll be able to take you all along for the trip as well.