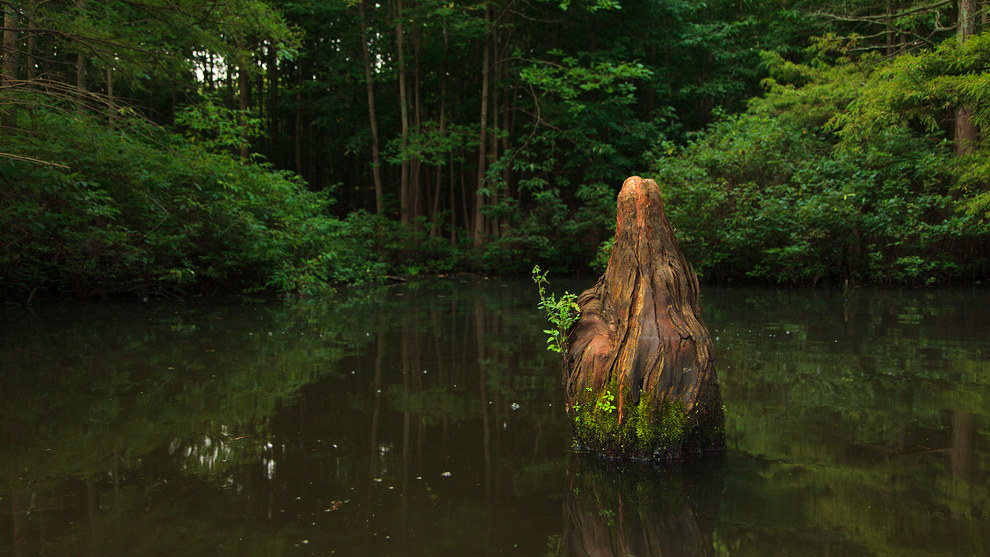 Posted on Monday, August 25, 2014 by Zack Andrews
I've been saying forever now that I need to get back out to Dagmar on a kayak. Well, that's finally become a reality! I purchased a kayak early summer and have finally had the opportunity to go float Apple Lake in the Dagmar Wildlife Management Area near Brinkley, Arkansas.
I've got to say, it is incredible. Who knew that swamps could be so exciting? When the water picks back up next spring or later this winter, I may have to go and kayak again. While the area is amazing, the bugs in the summer are absolutely relentless. Luckily, and strangely enough, they kept away while I was in the middle of the water. However, as soon as I hit land it was a whole other story. The mosquitos were swarming so much you would think they would carry you away!
Luckily, I didn't get carried away, but I did return with some fairly unique photos of a very beautiful swamp in the delta of Arkansas.
If you get the chance, and have the bug spray, I recommend visiting Apple Lake, or Hickson Lake in the Dagmar Wildlife Management Area.