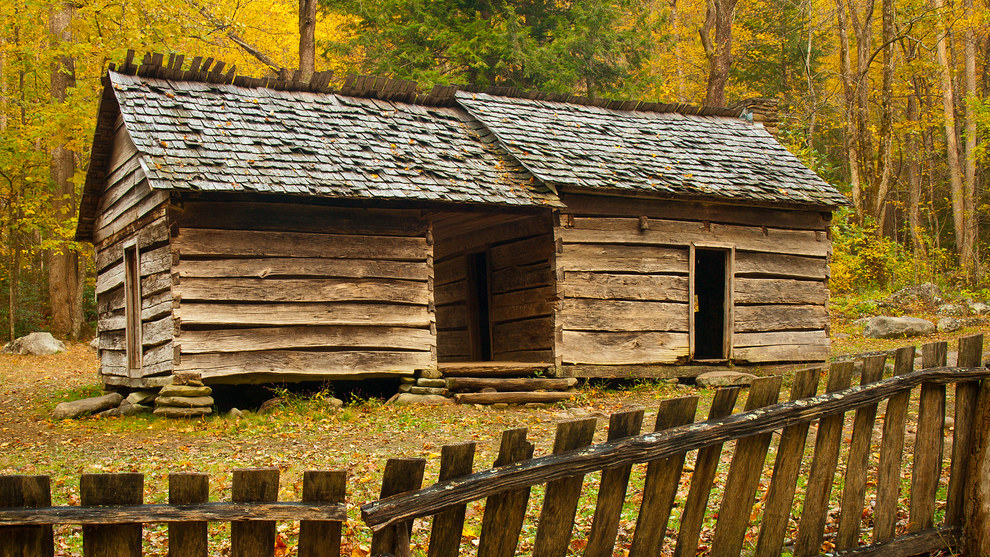 Posted on Sunday, February 15, 2015 by Zack Andrews
This is from the Roaring Fork Motor Scenic Drive, which is one of the more spectacular places in the Great Smoky Mountains National Park. The drive is short, only about six miles, but it packs a lot into that short distance. The scenic drive begins in Gatlinburg, but you quickly escape the crowds and cheesy tourist traps when you start the tour.

The road passes by Roaring Fork Creek, which got its name because after heavy rains the sound of the creek would roar off of the hillsides. There are also several old buildings like this one, all over a century old.
- Brian Cormack