About The Artist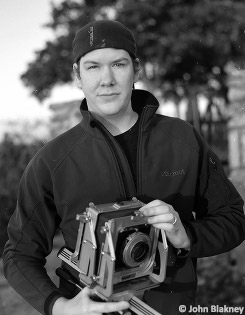 Hey there, I'm Zack Andrews! Sit back, relax, and let me tell you a little story about my history as an artist...
I have always been a creative and technical individual. As a child I was fond of Legos and every chance I had I was building something. At the age of five I entered a drawing of mine, a bald eagle, into a contest at the local First National Bank. That was my first experience showing my ability to the world, and I ended up winning first place! Through the years I developed my love for art and initially used drawing as my creative outlet.
In high school my creative outlet switched to the digital. I was introduced to DeviantArt.com and found a new medium for my creativity. My initial foray into digital artwork was creating landscapes with a program known as Terragen. After building and rendering the scenes I moved them into Photoshop and added contrast/color and even began dodging and burning.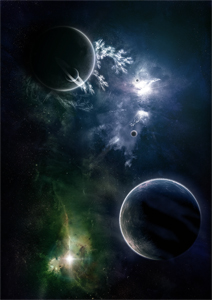 Eventually my love for digital art evolved into creating epic space scenes from scratch using Photoshop; 7.0 at the time. I was introduced to that form of artwork around 16 when
Alyn Hunter
sent me a message to collaborate with him. I made the land, he made the sky, and the artwork became an internet success. I think we had somewhere near 3,000 favorites on DeviantArt, which at that time was huge. Several collaborations later,
Hameed Nawaz
and I created what I believe was the pinnacle of my space artwork and where I decided to leave the digital artwork scene. It was a collaboration known as "Worlds Apart".
Late 2004 I became bored with spending countless hours, sometimes months, creating these scenes in Photoshop. I had to look for a new outlet for my creativity. At that time I was working in New York and living with family. Having a little extra money, I decided to purchase my first camera, a 300D; the first in Canon's Digital Rebel line. It was a fantastic camera and instantly got me hooked on what would become a lifelong passion for photography.
Photography is now a huge part of my life. I love hiking countless hours and miles to find new places and discover new areas of Arkansas. People are truly amazed at the amount of beauty that can be found in our Natural State. I love to bring that beauty into their homes and onto their computer desktops and I know that Arkansas Wallpapers will finally be the outlet that will allow me to do that on a larger scale.
If you are interested in photos of Arkansas and would like to support me and my family, I would love to have you as a member on the site! For a low monthly payment I will provide you with pictures of Arkansas for your desktop. You will even be eligible for free photographic prints if you tell enough of your friends about me!
I look forward to showing you the beauty of the Arkansas outdoors. Become a member and join me on my journey to photograph Arkansas!